Find out more about the advantages of
Solid Edge

as your 3D MCAD tool!
Switch to Solid Edge
Unprecedented flexibility
Cloud capabilities
Choices for how you purchase
Choices for how you deploy
Synchronous technology
Faster, integrated data management
Solid Edge FAQ
Solid Edge 2022 combines unprecedented flexibility and excellence in 3D CAD together with the cloud capabilities you need. More choices for how you purchase and deploy Solid Edge, enhancements in synchronous technology and a faster, integrated data management solution. New capabilities in convergent modeling allow engineers to incorporate mesh models into their design workflow, creating real designs, not just inspirational shapes. New manufacturing constraints support milling, casting or molding of generative designs, in addition to 3D printing, all optimized to weight and strength requirements. New design for cost capabilities to keep product development on track and within budget.
Move to Solid Edge and expand your horizons.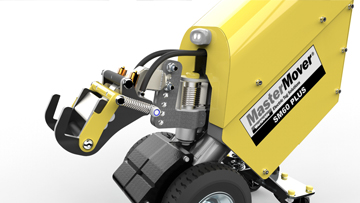 Does Solid Edge include any manufacturing capabilities?
Yes, Solid Edge manufacturing solutions help manufacturers to define and execute a wide range of traditional and new manufacturing processes including CNC machining, nesting, cutting, bending, molding, welding, assembling, 3D printing and additive manufacturing.
Does Solid Edge allow for sheet metal design?
Yes, sheet metal design is included in Solid Edge.
Which industries is Solid Edge used in?
Solid Edge provides a flexible portfolio of affordable, professional software tools that address all aspects of the product development process and help speed and optimize new product design.
Industries include electronic design, industrial machinery, industrial food processing equipment, agricultural machinery, oil and gas equipment, medical devices, and consumer durables.
Is there a Solid Edge Evaluation?
Are there different levels of Solid Edge?
Yes, Solid Edge has different levels and products as part of their Portfolio (Click to see the Comparison Matrix):
Solid Edge Design & Drafting
Solid Edge Foundation
Solid Edge Classic
Solid Edge Premium
Solid Edge Electrical
Does Solid Edge include 3D design capabilities?
Yes, Solid Edge is the industry-leading 3D design software and uses synchronous technology to help you accelerate product design, make revisions faster, and improve design data re-use.
Solid Edge helps you design better with faster 2D drafting, best-in-class sheet metal design, flexible part and assembly modeling, built-in photo-realistic rendering, and unmatched mobility.
What is Solid Edge's Synchronous Technology?
Solid Edge's history-free approach to 3D CAD means that you can work directly with your design geometry, and make changes instantly. Even while taking advantage of the design flexibility of direct modeling, synchronous technology also allows you to maintain control with organized feature trees where needed.
Can I bring in designs from other CAD tools? Will I be able to use Synchronous Technology?
Yes, Importing a file from another 3D CAD system is as simple as opening it. You will be able to use synchronous technology on the files you import into Solid Edge.
Is there an option for computational fluid dynamic (CFD)?
Yes, CFD is fully embedded with Solid Edge for fluid flow and thermal simulation with the option: FloEFD™ for Solid Edge®
FloEFD for Solid Edge is the only computational fluid dynamics (CFD) analysis tool that is fully embedded in Solid Edge. It enables engineers to immediately prepare and analyze their CAD model by using native Solid Edge CAD data – no translation or fluid body creation. And most importantly, its unique solver makes it possible to get accurate results fast – even for highly complex geometry.
Can I simulate my parts in Solid Edge?
Yes, Solid Edge includes analysis tools for part assembly/validation, statics, modal, buckling, heat transfer, and more.