#SolidEdge
@ OasisSales is where Mechanical CAD + the digital enterprise meets tomorrow
Increased product complexity demands 
powerful tools
Design cannot be done in isolation. 
Digitalize Mechanical Design Systems & Analysis
Our portfolio of products for Mechanical Design provides an integrated suite of applications for developing 3D digital twins in a flexible and efficient product design environment. Rapidly build precise product models for visualizing, sharing and validating product designs..
Design Interoperability
It's no secret that products today are increasingly complex with many, if not most, reliant on integrated electronics. It is critical that designers of both systems collaborate throughout the development process in order to prevent conflicts and ensure alignment between each system prior to design completion.
Knowledge Reuse
Our products provide comprehensive knowledge reuse solutions that enable your company to accelerate product designs and reduce cost. Our solutions maximize the value of your product knowledge by helping you leverage it again and again.
Design Validation
Our products deliver visual product analytics and validation tools that enable you to quickly synthesize information, check designs for compliance to requirements, and make informed decisions.
Model Based Definition
Model Based Definition enables the production of a complete digital definition of a product within a 3D model, thus replacing a traditional drawing.
mCAD Product Design Management
Teamcenter brings together all your mechanical computer-aided design data in a single product data management (PDM) environment to improve engineering productivity. You can automate engineering change, validation and approval processes to speed cycle time and improve product quality.
Drafting & Documentation
Our products include powerful and productive capabilities for 2D design, layout, drafting, annotation and documentation that are ideally suited for 2D, hybrid 2D/3D and 3D design environments. 
Solid Edge Customer Success Stories
A Young Designer Finds Her Calling
Digital Transformation in Product Design
and Development
Gaining an edge through digital transformation
Solid Edge Product Development Portfolio
Try Solid Edge FREE
Solid Edge is a portfolio of affordable, easy-to-use software tools that addresses all aspects of the product development process–3D design, simulation, manufacturing, data management & more. 
Mechanical Design

100%

100%

Electrical Design

100%

100%

Simulation

100%

100%

Data Management

100%

100%

Cloud Portal

100%

100%
Shape the future with a complete portfolio of product development tools: mechanical and electrical design, simulation, manufacturing, technical publications, data management and more.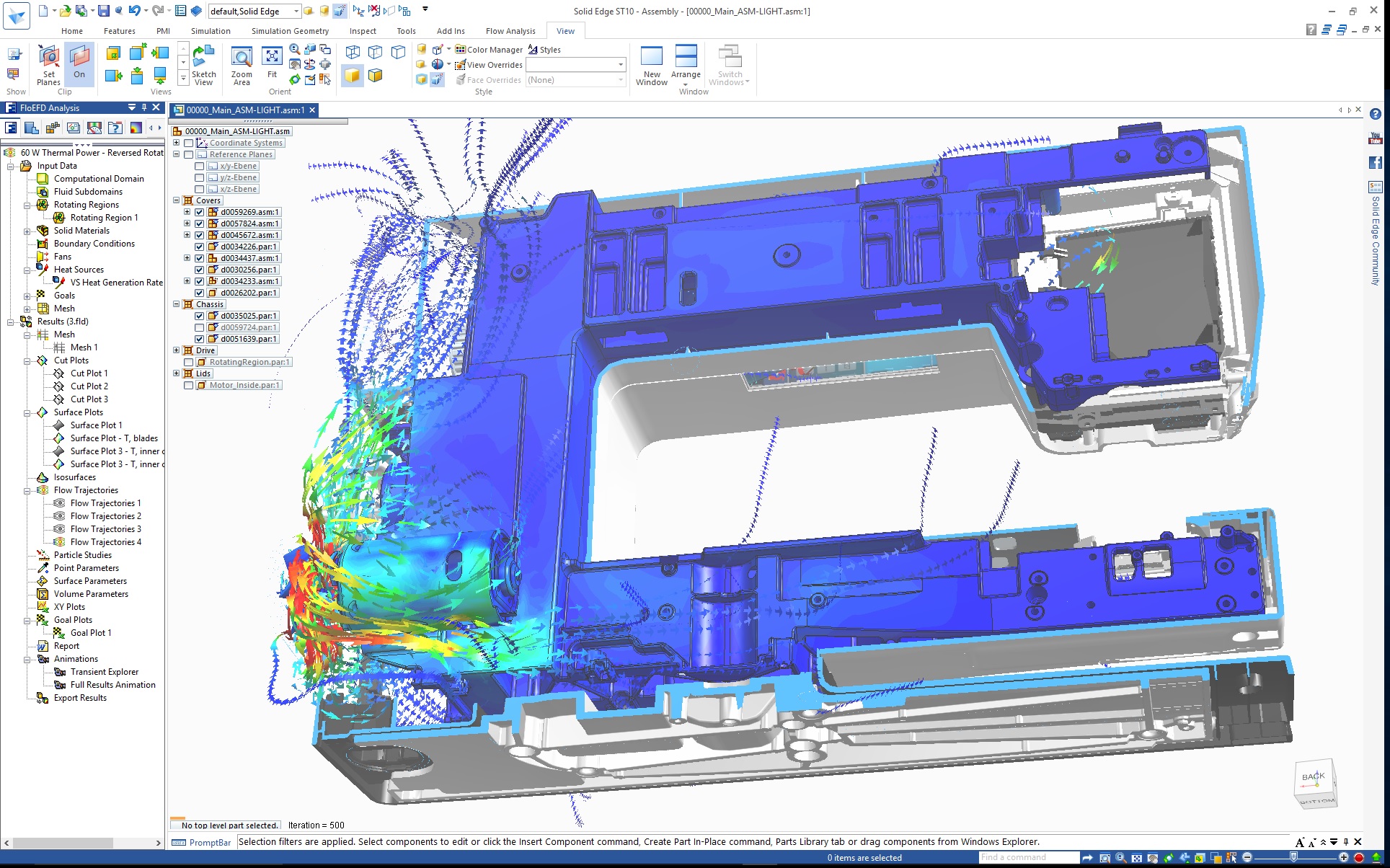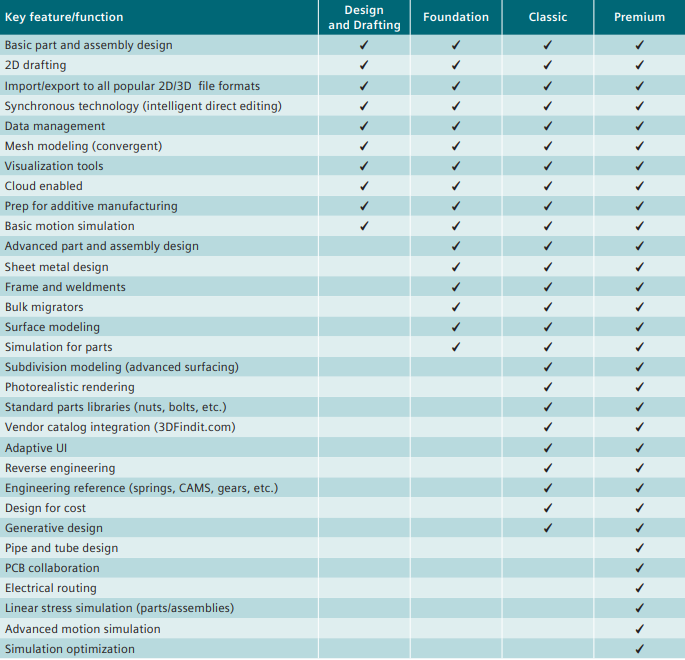 Interested in Solid Edge Perpetual Licensing?
Contact: Fawn Cheng
Product Tiers available:
Solid Edge Design & Drafting
Solid Edge Foundation
Solid Edge Premium
Solid Edge Classic