#SimcenterTesting
@ OasisSales is where Testing + the digital enterprise meets tomorrow
Power into the Future with Simcenter Testing
Engineering departments today must develop smart products that integrate mechanical functions with electronics and controls, utilize new materials and manufacturing methods and deliver new designs within ever shorter design cycles. This requires current engineering practices for product performance verification to evolve into a Digital Twin approach, which enables to follow a more predictive process for systems driven product development..
Simcenter™ software uniquely combines system simulation, 3D CAE and test to help you predict performance across all critical attributes earlier and throughout the entire product lifecycle. By combining physics-based simulations with insights gained from data analytics, Simcenter helps you optimize design and deliver innovations faster and with greater confidence.
Oasis Sales + Simcenter Testing
In the digital era, it remains crucial to test, validate and optimize real-world designs within the constraints of shorter testing cycles, conflicting performance requirements, growing product complexity and reduced costs.
Enhance testing processes and boost productivity and product innovation with Simcenter Testing Solutions. Our solutions integrate multiphysics data acquisition hardware with a complete suite of acquisition, analytics and modeling software to cover a wide range of test needs.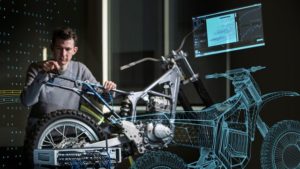 Discover Simcenter  Testing Solutions
More Info
The family of thermal characterization hardware solutions provide component and systems suppliers with the ability to accurately and efficiently test, measure and thermally characterize semiconductor integrated circuit packages, single and arrayed LEDs, stacked and multi-die packages, power electronics modules, thermal interface material (TIM) properties, and complete electronic systems by testing components in situ.
More Info
LED's are revolutionizing the lighting world, but require careful characterization to obtain data that is useful in thermal design. To understand the power that goes to heat, the proportion of the power that goes to light needs to be measured, which is a function of temperature and forward current. Our thermal characterization hardware and thermostatically controlled integrating sphere combine together to form an integrated thermal, photometric, and radiometric testing station for LEDs and light engines, capable of creating opto-thermal models for use in our thermal design software.
More Info
Simcenter POWERTESTER active power cycling hardware provides an industry-unique capability of combining active power cycling with transient thermal characterization and thermal structure investigation. The unique, non-destructive structure function assessment is performed while the device remains mounted, providing full electrical and structural assessment of the device throughout the testing program in a fully automated way.
Simcenter Testing Solutions
Simcenter Testing Solutions deliver critical insights for innovate smart products, increase testing productivity and efficiency, maintain quality, enhance team collaboration and engineering flexibility, close the loop with simulation and lower cost of ownership.
Partner into the Future with Oasis Sales
Today's designers demand integrated world class solutions.  
Our "total solution" is comprised Siemens Digital Industries Software's portfolio of world-class tools and key partner technologies. When you Partner with Oasis Sales, we implement software solutions that are created for innovative businesses like yours where you can Visualize, Design, Optimize, Deliver on time and Under Budget now and in the future!   
We understand that you as a customer don't want just products, you want better outcomes and a superior experience.  Our dedicated industry experts work with you to solve business problems. 
The goal: increased productivity, efficiency and quality, resulting in higher competitiveness for companies on their way into the future.
As a Platinum Solution Provider of Siemens Digital Industries Software, we are required to have the highest skilled technical and sales staff while excellent customer service remains our highest priority.
With over 100 years of combined industry experience, there is nothing we haven't seen or helped our clients do.
With our team, we provide you with guidance for solutions and implementations that create a high level of efficiency and will streamline operations.