Electrical Wire & Harness
Software to help speed the electrical schematic and wire design process, reduce product cost & improve product quality.
Capital 2019.1 Highlights!
Siemens Digital Industries Software 
Where today meets tomorrow
Capital®
Advanced software suite for the electrical system and wire harness domain.
Used by leading automotive, aerospace and harness makers, Capital is built to support the complex demands of integrated processes from initial vehicle definition through design, manufacture and service.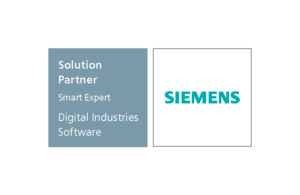 Capital Logic is a powerful graphical and design-management environment for authoring both logical connectivity designs (signals), and physical wiring designs (wires, splices, multicores, etc).
Enables harness engineers to create fully detailed, validated and manufacturing-ready harness designs rapidly and easily.
Conceived from the ground up to be highly configurable, companies can tailor the tool to meet their precise needs, both in terms of graphical outputs and the way designs are created and validated.
VeSys®
Optimized for rapid deployment and low IT footprint
VeSys is a suite of wiring and harness design software tools developed by wiring professionals to satisfy the demanding requirements of companies where ease-of-use and value are as important as functionality.
Wiring and Harness Design with VeSys
VeSys Design provides a rapid and intuitive wiring design tool for the creation of wiring diagrams and service documentation with integrated simulation facilities that can validate the design as it's created, ensuring a high quality design with less risk of rework when the first prototypes are tested.
VeSys Harness provides a rapid and intuitive harness and formboard design tool with automated part selector and manufacturing report generation that speeds the design time and automates many steps in the design process
Compare VeSys and Capital
Not sure which product is best for you? Then use this simple table to help find the right product.
Both VeSys and Capital can support all of the requirements shown in the table – your choice is between lower-cost (VeSys) or high automation (Capital).  
Not every company falls neatly into one product category or the other, so if you're uncertain take a look at each of the products on this site or contact us for help.   
And remember—VeSys designs and data are fully compatible with Capital, so if you're still in doubt you can start with VeSys and upgrade to Capital later. Need more advice?  Contact Us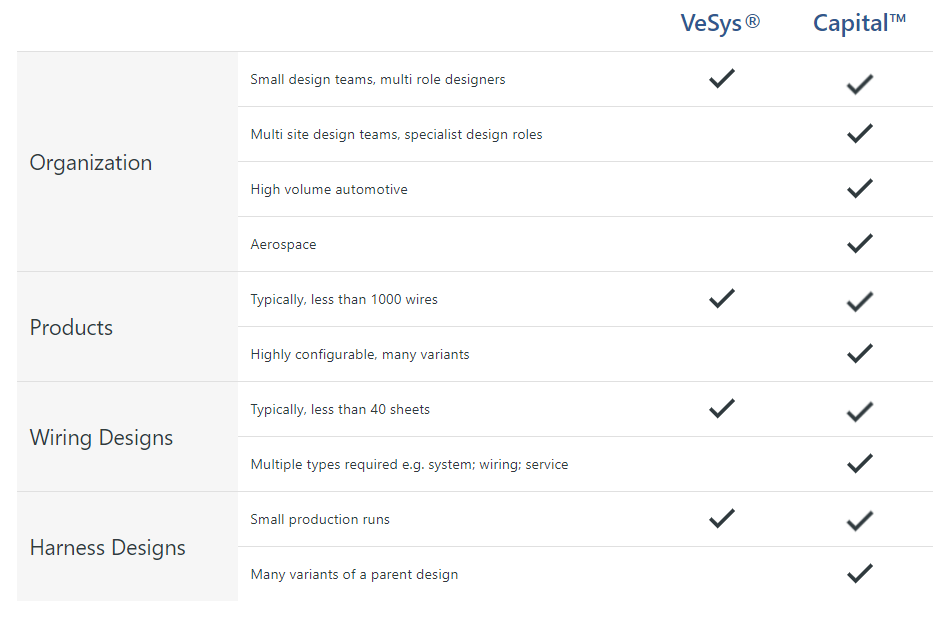 Can we help you?
Fill out the contact information and one of our experienced field professionals will contact you.