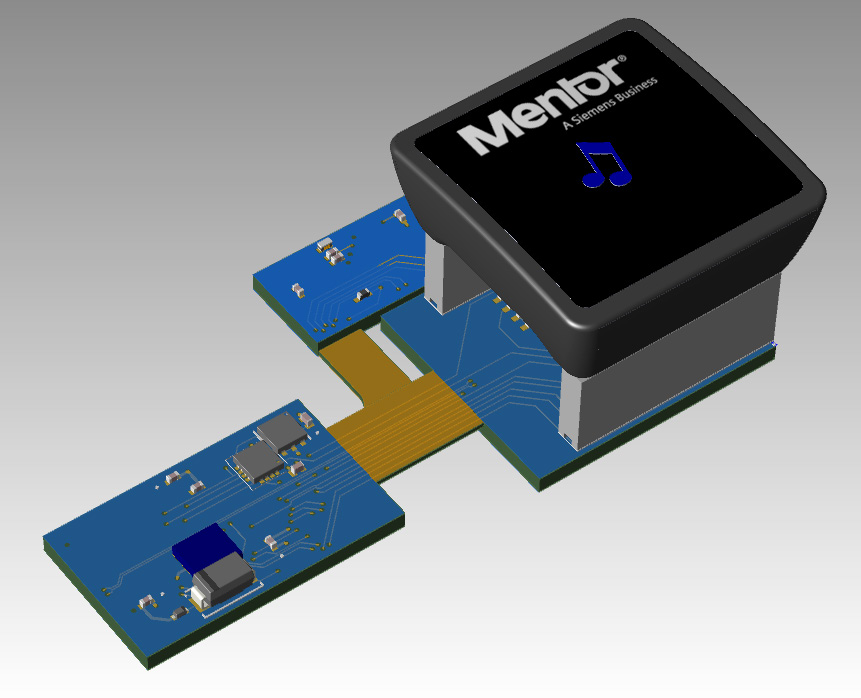 This Option for PADS Professional provides correct-by-construction design technology that simplifies the creation process of rigid-flex circuits, allowing you to focus on optimized form factor and quality.
Now Included in PADS®
With PADS MCAD Collaborator you can easily collaborate within your own environment, consistently and iteratively, with an intuitive 3D visualization of both the PCB and enclosure.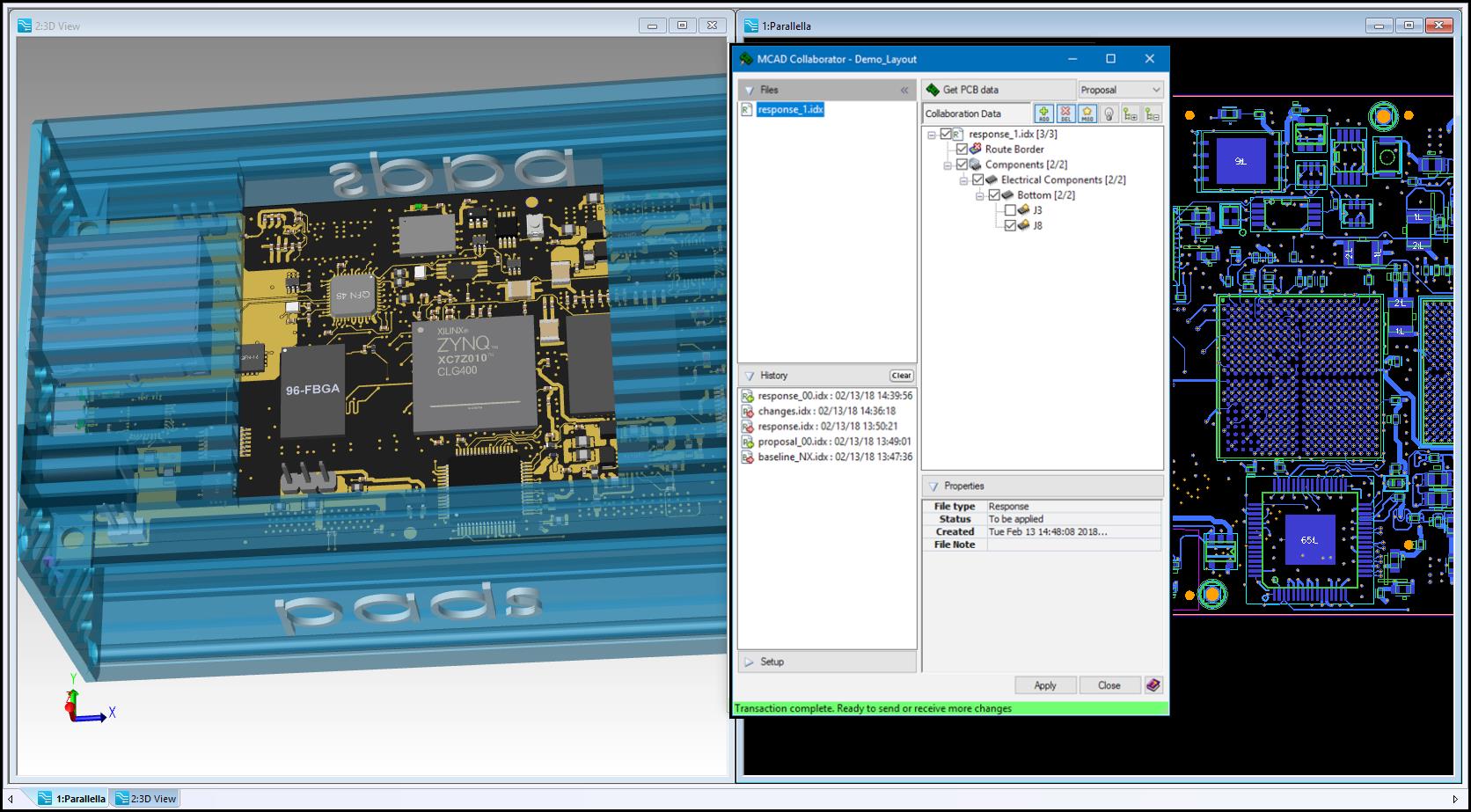 Collaborate from within your existing environment
PADS MCAD Collaborator utilizes the ProSTEP iViP format to enable effective real-time collaboration. Developed in a joint effort with the industry's leading ECAD and MCAD vendors, including Siemens® NX, PTC® Creo®, and Dassault Systèmes' SolidWorks® and CATIA®, this schema enables accurate and timely bi-directional communication of incremental design change data between ECAD and MCAD domains
Now Included with PADS Standard, PADS Standard Plus and PADS Professional
PADS® HyperLynx® Options
Increase your capabilities to meet your design and customer needs. Options include DC drop, electronics cooling, high-speed routing, MCAD co-design, and more.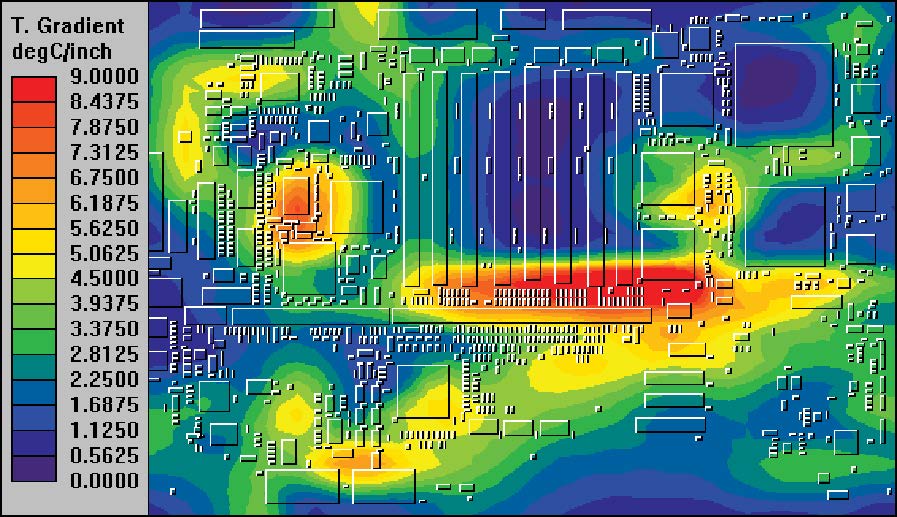 PADS® HyperLynx DDR – quantifies timing and SI concerns for DDR 1/2/3 memory interfaces with.
Successful design of DDR interfaces requires investigation of signal integrity issues and characterization of timing margins. The easy-to-use wizard in PADS HyperLynx DDR walks you through the steps needed to set up parameters for use in SI and timing simulations, helping you achieve first-time design success.
Available for PADS Standard, PADS Standard Plus, PADS Professional
Starting at $7,995
PADS® HyperLynx DRC  – identifies complex electrical rule violations affecting design integrity and performance.
Ensure your product ships without signal integrity or EMI issues. PADS HyperLynx DRC identifies problems, such as traces crossing a void, that the assumptions made by simulation-only approaches cannot catch.
Available for PADS Standard, PADS Standard Plus, PADS Professional
Starting at $2,995
PADS HyperLynx® DC Drop  – identifies high current densities and excessive voltage drop.
Power delivery and reliability are critical for product creation with today's modern, high-performance electronic circuits. Avoid unexpected or unpredictable circuit behavior by identifying power-delivery issues early in the product creation.
Available for PADS Standard, PADS Standard Plus, PADS Professional
Starting at $7,995
Additional PADS® Options
The goal: an increase of productivity, efficiency, speed, and quality, resulting in higher competitiveness for companies on their way to the future of industry.
Save time when routing high-speed designs.
Set and protect net topologies and eliminate impedance changes. With this option you'll gain superb control of matched-length, differential pairs, and min/max length nets anywhere in the rules hierarchy.
Available for PADS Standard, PADS Standard Plus and PADS Professional
Starting at $4,995
Download Datasheet – PADS Standard and PADS Standard Plus
Design for Manufacturing Analysis
Improve yields: 100 common fabrication and assembly analyses
Ensure that your design is manufacturing-ready. This option includes more than 100 of the most commonly used fabrication and assembly analyses, making it easy to identify issues like resist slivers, unintended copper, and improper test point – to – test point spacing that cause production delays.
Available for PADS Standard Plus
Starting at $5,702
Simplify the process of creating complex rigid-flex designs
Advanced technology enables superior stackups, definition of bend areas with associated constraints, and accurate output for manufacturing.  Intelligent recognition of flex design elements lets you make changes at any point to optimize the rigid-flex system, helping you achieve smaller, cheaper, more reliable products.
Available for PADS Professional
Starting at $5,000
Manage thermal issues across the entire design space
Insufficient cooling can result in schedule delays, low reliability, and increased product costs, especially in today's high-performance devices where components are densely packed into ever-smaller enclosures. Guarantee your product's success with PADS FloTHERM XT.
Available for PADS Standard, PADS Standard Plus and PADS Professional
Starting at $15,600
Advanced schematic design, circuit simulation, and comprehensive analysis
From analyzing to realizing, you can design, simulate, and analyze mixed-technology circuits with PADS® Analog/Mixed-Signal (AMS) cloud-based and desktop solutions
Standalone Suite includes: 
Schematic Entry (DxDesigner)
Constraint Management (CES)
Topology Exploration (LineSim)
Circuit Simulation (AMS)
Variant Design (Variant Manager)
Component Data Management (Databook)
Documentation (PDF)
Starting at $3,560
Can we help you?
Fill out the contact information and one of our experienced field professionals will contact you.