PADS Creation Platform solves the problems that other tools just can't 
Are your current tools not meeting your design and analysis needs?  PADS is the most complete Product Creation Platform on the market.  Let us help you take an in-depth look.  Review these in-depth questions and answers we frequently hear from users of other tools.
Frequently Asked Questions
We've experienced frequent crashes and extreme slowing of performance when using Altium Designer on large, dense designs. How does PADS handle such designs?
PADS handles large, complex designs like a champ and we have not seen the capacity issues Altium has.
How does PADS Design Rule Checker (DRC) compare to Altium Designer's?
For those who require more advanced Electrical Rules, HyperLynx DRC can be used to check Crosstalk, differential impedance, impedance, and other EMI and SI based rules.  For added functionality, the
PADS HyperLynx DRC
option can be  used to allow your design team to create a standardized template of Electrical Design Rules to checked.
Altium's SPICE simulator falls short of our needs, what does PADS have to offer?
PADS AMS Design Suite
 is a full analog/mixed signal simulation environment that utilizes commercial spice simulation technology which supports both Spice and VHDL-AMS modeling, enabling it to model and simulate more complex circuits than Altium's simulation tool, which uses non-commercial engines.
PADS AMS Standalone Suite includes:
– Schematic Entry (DxDesigner)
– Constraint Management (CES)
– Topology Exploration (LineSim)
– Circuit Simulation (AMS)
– Variant Design (Variant Manager)
– Component Data Management (Databook)
– Documentation (PDF)
Many of our designs incorporate DDR memory. With Altium, we are having to rely on guestimation or strictly adhere to reference designs. What does PADS offer?
Both Signal and Power Integrity are becoming a challenge for us. Altium hasn't shown any stability in SI/PI analysis space with partnerships with Nimbic, iCD failing in the last few years; for now they apparently sell a 3rd party tool from CST. How about Mentor Graphics and PADS?
Mentor Graphics HyperLynx family of analysis solutions has been widely adopted across the industry for well over a decade.  PADS interfaces nicely with HyperLynx, providing capabilities that span signal integrity, power integrity, voltage drop, thermal, electrical DRC, DDR analysis and more.
PADS also offers a PADS HyperLynx DC Drop option which provides powerful, extremely easy-to-use, and tight integration for quick and accurate analysis.
We use Altium Designer and find we have to manually route our large impedance controlled design as Altium's autorouter does not conform to HSD constraints. What about PADS?
For years PADS has had a highly capable HSD autorrouting environment, it continues to improve over time.
It appears that Altium's introduction of new capabilities has slowed to a crawl over the last several years, we need a solution provider that can keep pace with industry technology changes; Tell me about PADS.
Altium's attention has obviously been diverted to other priorities. With Mentor being the #1 PCB provider in the world, we have the resource capacity to invest heavily across the entire product line. As such, PADS is a major focus for Mentor and customers will see the benefits of their investment for many years to come.
We have had challenges handing off designs to manufacturing and need robust DFM analysis; Altium has nothing but their Camtastic editor, what about PADS?
PADS
DFMA option
addresses design-for-manufacturing and can help smooth the handoff significantly.
Altium Vault has proven to be too effort intensive for our needs, what does PADS have?
PADS has had robust, yet nimble component data management capabilities for well over a decade.  PADS also has Design Archive for safe back-up and re-use of previous design information.
Our organization has concerns about its IP and Altium's ties to China (previously HQ was in China). What about PADS?
Mentor Graphics is and always has been a US company and has its HQ in Oregon.  Many government agencies and companies very sensitive to IP security have chosen PADS from Mentor Graphics as their key EDA partner.
Altium added their mCAD Co-Designer module after their partnership with Desktop EDA ended. Does PADS have anything similar?
Yes, PADS mCAD Collaborator included with all PADS suites, delivers mCAD integration based on industry standards and is not limited, nor focused, on any one mechanical CAD system and can be used with many of the industries most common mechanical cad systems.
We use Siemens Solid Edge and NX for Design and Altium doesn't play well with these tools. Is PADS a better tool for us?
With the merger with Mentor Graphics, Siemens (Solid Edge & NX) continues to make heavy investments to create the ultimate in eCAD/mCAD co-design and collaboration suite.
We use Siemens Teamcenter, but Altium tells us we should use their Altium Vault instead. Does PADS have something that will co-exist with Teamcenter?
With the merger of Mentor Graphics and Siemens (Teamcenter)  heavy investments are being made to advance collaboration between Teamcenter and all EDA tools.
Work faster
Advanced tools
Extendable options
Lower cost to maintain
Simulation
Thermal analysis
Analog simulation in the cloud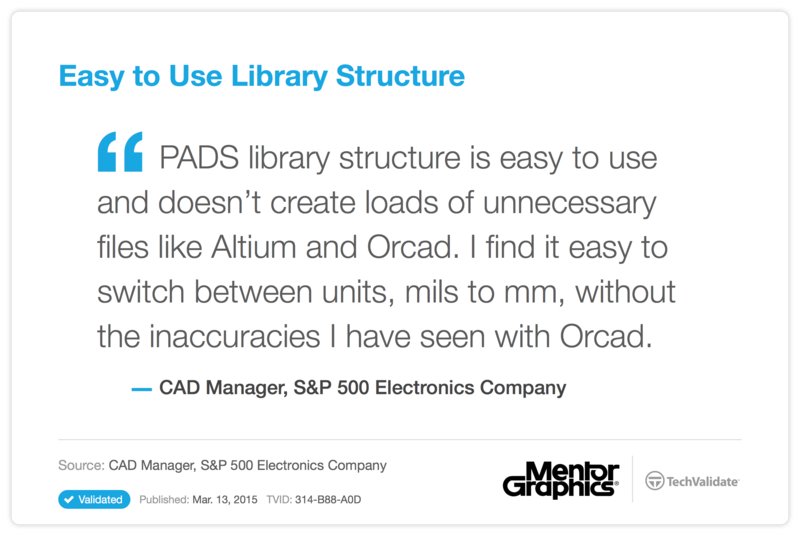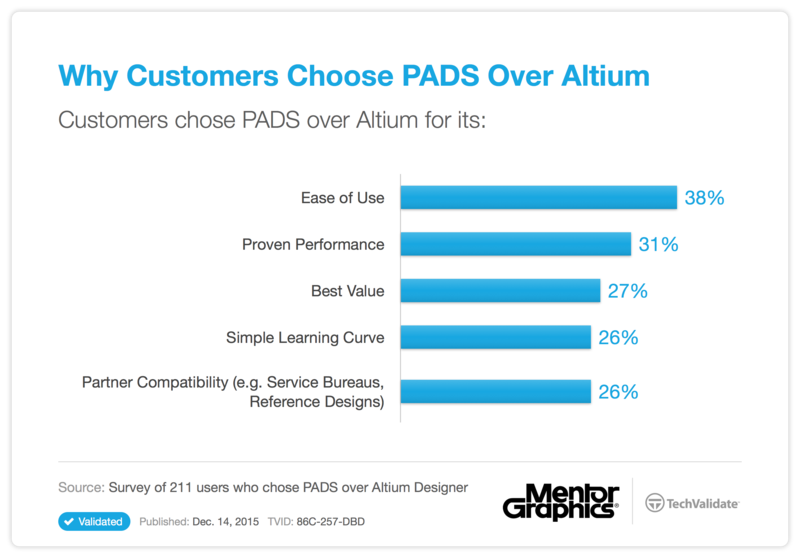 Can we help you?
Fill out the contact information and one of our experienced field professionals will contact you.